Marie
Many thanks to the staff of the ISIDA clinic for their professional, top-level attitude to their work. Doctors, nurses and management, every person who was related to the birth of my third son - forever grateful to you. Thanks again!
Doina
I spent a very pleasant time in ISIDA. The medical staff is very professional and very open to discussions. The personal that was responsible with translating us all was caring, the information was very good prepared!
Jane
ISIDA clinic is a top-notch medical center! Our experience has been filled with impecable service (doctors, nurses, cleaning staff) everyone who works here. They were attentive to smallest details and made sure our comfort was the first priority. The level of professionalism is unmatchable!
Aleksandra
ISIDA is a clinic where my cherished dream came true! It was here that I became the mother of two charming daughters; it was here that I went from IVF to the birth of my children. I express great gratitude to the staff of the clinic for their professionalism, sensitivity, support, and most importantly - for the three lives saved! People with soul and big heart work here!
Alessia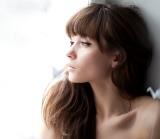 ISIDA – best among all clinics which we visited (we were in Poland and Italy)! Doctors are very professional. Clinic has English-speaking managers who helped settle domestic issues (they recommended a hotel, organized visits to doctor and dealt with our documents). Conditions are very comfortable, almost like at home, in ISIDA everything was at the highest level!!!
Chris & Renae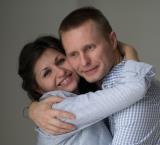 I have been very impressed in how the Clinic has treated me and my wife. We have felt very comfortable through the whole process. Our manager has been a blessing, she has respond to emails and questions very quickly. I would be quiet willing to recommend this Clinic if asked due to the pleasant experience here.